I am so excited to be featuring Chris Nease of Celebrations at Home today! Chris was one of my first blogging friends and we still continue to e-mail back and forth about this and that. She is such a sweetheart and an inspiration to me! I'm sure you wonder, like I do, how she balances it all!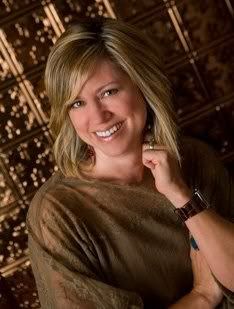 A Day in the Life of Chris Nease of Celebrations at Home...
I'm very flattered that Christi asked me to share a day in the life with you, however my
first response
to her was, "but I'm so boring!" Not that my job is boring, in fact quite the opposite. But to look at it hour by hour on any given day can be deceiving since every day is literally something different. I decided to take a "compilation" approach to give you a better idea of what my job entails.
First of all I'd like to explain that I began my blog (way back when) as a supporting role to my party styling business. Since then it has grown so much that I've shifted my main focus onto the site while I still do a limited number of client parties. My real passion is growing
Celebrations
At Home into a go-to site for inspiration for stylish entertaining!
7:00 a.m. - 9:00 a.m.
My mornings begin with coffee and The Today Show, and getting my 2 young kids ready and off to school - typical mom stuff.
The mornings fly by as I'm on the computer checking emails, reviewing submissions, working on blog posts, and networking on
Twitter
and
Facebook
.
A lot of my time in the morning is devoted to email correspondence. Currently I'm working on my new site design with my designer and can't wait for the relaunch!
In addition to emails, I'm reviewing contracts, writing articles for
freelance jobs
, brainstorming ideas for upcoming photo shoots, talking with a client about her party, and conversing with vendors that I'm working with. Now that I'm a leader at the Savvy Living community on Blog Frog, I spend a fair amount of time checking in with the forum and spreading the word about the conversations we're having there.
In between all of this, I'm prop shopping online & researching ideas for projects.
By the time 11:00 or 12:00 rolls around I'm hungry. I don't really eat breakfast (unless you consider creamer in my coffee, breakfast) so I'm usually hungry for a lean cuisine.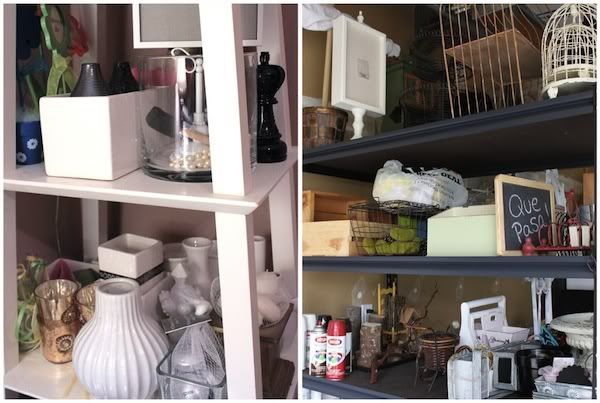 12:00 p.m. - 4:00 p.m.
Afternoons are good for me to run errands, do some prop shopping or
craft supply
shopping, editing photos, and writing. If I have something to craft for a design project, this is when I'll do it. This week I've been consumed with a client's bar mitzvah that is
this Saturday
. I've been painting, gluing, making banners & bunting, cupcakes in a jar, and more!
At 4:00 it's time to get the kids from the bus stop and take a short break. By now there's a whole new batch of emails to sift through and respond to and maybe another blog post to edit. This is no 9-5 job that's for sure - there are things to do all day every day and I love it! Somehow I manage to sneak in dinner and time with the family before going to bed.
Aside from some of the basic every day activities listed above, there are also things like photo shoots, occasional meetings, doing regular site maintenance, and creating a tutorial, recipe, or editorial party design for my site. Some days I may be out all day shopping for a project, and some days I may not even get dressed since I work at home. But I'm so thankful and fortunate to be able to do this with a supportive husband and encouraging readers!
Thank you Chris for giving us a peek into your day!