This incredibly creative dessert table comes all the way from Spain from
Dulce Sombremesa
. It's hard to believe this was their FIRST dessert table to design! Clara and Susana, the duo who make up the team, are too cute! They said they decided "to pretend play Amy Atlas" and create a table for a close friend and relative who happens to be a professional magician. On a whim, Clara and Susana decided to enter the table in the Sweet Table European Contest 2010 and WON the Spanish contest and made it to the European finals!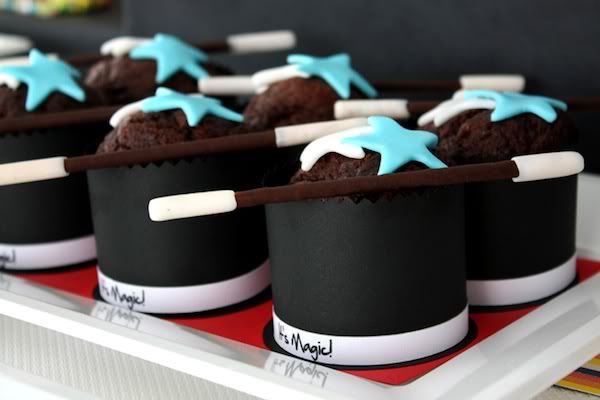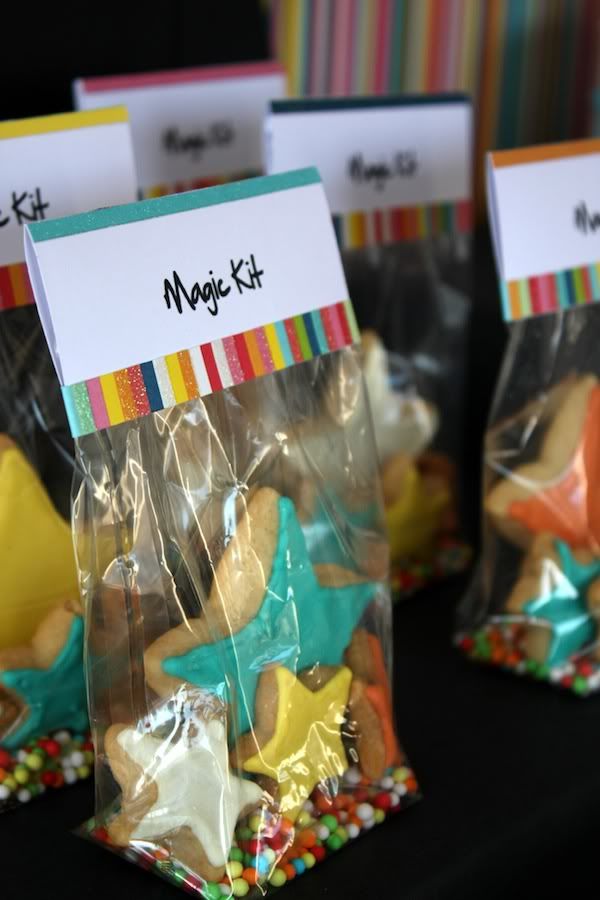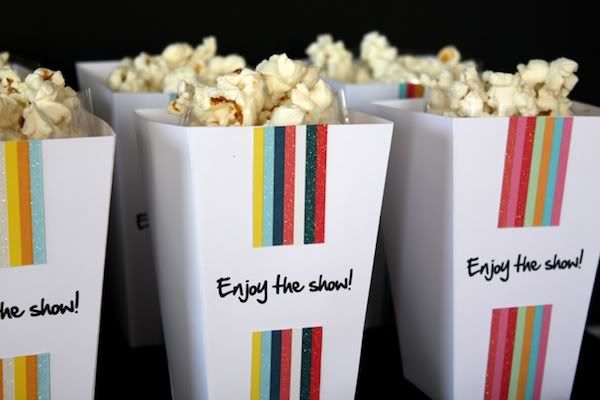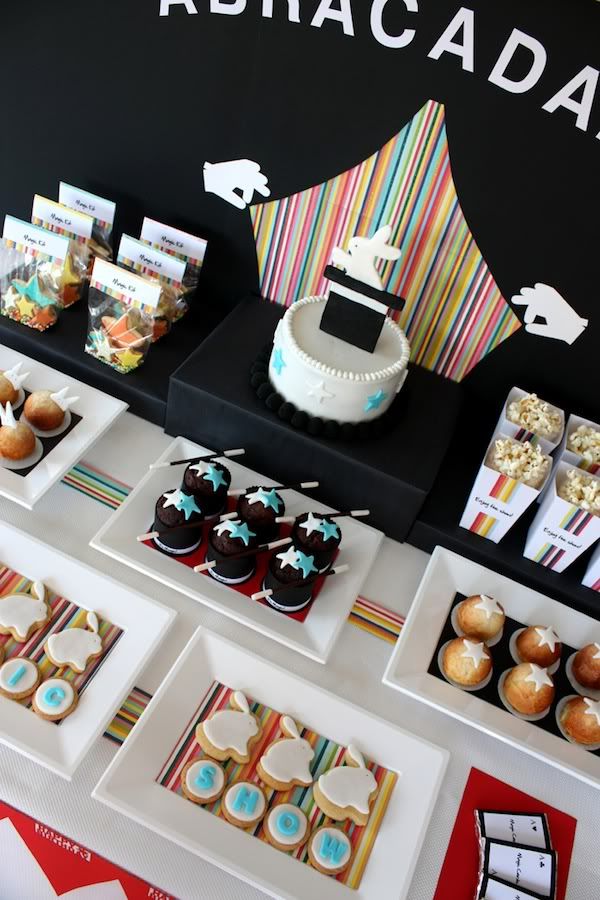 Dolce Sombremesa
created everything from scratch: designing, baking and crafts! The guests of honor is Susana's youngest brother and Clara's boyfriend. They looked back through some of Rafa's first magic tricks for inspiration and in their words, "the table tells the story of the classic elements that give life to a magic show". The treats on the table included chocolate muffin top hats and chocolate magic wands, chocolate playing cards, cookie rabbits, a magic kit with magic stars, aniseed magic dust, popcorn to eat during the show and a hiding place made out of sweet bread for the rabbit that is trying to hide so that the magician won't find it.
I think it's safe to say we are thrilled to have
Dolce Sombremesa
in the event planning world!!